Here are three things you need to know about phone sex.
Phone sex services have to pay salaries, and have to pay for their phone lines.
Those expenses are higher than 49 cents or 69 cents per minute.
And so, services that claim they'll give you great phone sex for 49 cents or 69 cents a minute --- are lying, just to hook you into calling so they can charge you more.
Here are four things you need to know about us.
Our main business is providing high-quality, full-price gay phone sex for callers 24 hours a day.
No matter what we do, our expenses don't really change.
Often, our lines are open and our guys are just waiting for calls.
And so, it makes sense for us to offer some people big discounts on our regular, high-quality phone sex - so that we can operate at full capacity. It's the same reason you can get cheap plane tickets when other people are paying high prices - the airlines want to stay "full." So do we.
Here are four things you need to know about our cheap phone sex.
Our "regular" phone sex and our cheap phone sex is exactly the same - except for the price.
Our "regular" phone sex is priced by the minute. Our cheap phone sex is priced in bulk - you buy flat-rate packages of ten minutes, thirty minutes, etc. That's how we make sure that our lines stay "full" - by knowing in advance that we've sold that time.
Our cheap phone sex prices are 50% LOWER than our "regular prices."
Our receptionists don't offer the "cheap" flat-rate option. You have to ask for it.
Remember, you have to ASK for the flat-rate packages - and you'll be paying half price. It's as simple as that.
Here are three ways you can get your rocks off even cheaper, with our "Cheap Thrills" program for just 99 cents a minute.
Listen in on other guys' phone sex calls. Pay less, get off just as hard.
Listen to hot recorded sex messages, or trade recorded messages with other hot guys.
Listen to our huge library of recorded sex stories.
And you can upgrade to a live, cheap gay phone experience at any time - just press "0" during a Cheap Thrills call.
---
So remember the three keys to quality, cheap gay phone sex.
Find a quality phone sex service (like ours).
ASK for the cheap flat-rate.
To cut your cost even more, ask the receptionist for Cheap Thrills - then upgrade to a live, cheap call when you're ready.
Don't stress over the cost.
CHEAP GAY PHONE SEX
877-525-STUD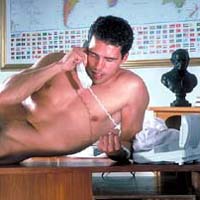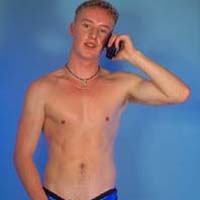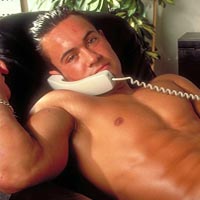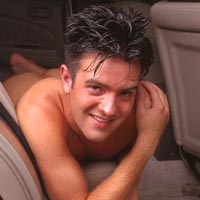 For a complete, printable
list of phone sex numbers,
click here.

For our full phone sex
search engine,
click here.